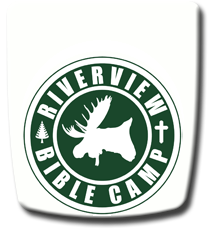 Kitchen Rental Guidelines

It is highly recommend that LESSEE recruit at least two adults to do the majority of the food preparation and an additional two adults for every 50 attendees. Food service staff must be 14 or older to work in the kitchen. All kitchen personnel should have current Food & Beverage Worker's Permits available from County Health Department; one person has to have a current health card with them during stay. LESSEE is responsible to pay for all kitchen personnel lodging. RIVERVIEW requires that all food service personnel abide by all current Health Department regulations related to food service preparation and sanitation.
The kitchen, dining room, and dish rooms must be left clean, sanitized, and ready for the next group. All kitchen garbage must be put in dumpster. (Riverview can provide garbage removal service for $100 per day, you must let us know you would like that service before your arrival) LESSEE will need to bring all food or make arrangements to have food delivered to the camp. FOR GROUPS OF MORE THAN 100 PEOPLE, FOOD CANNOT ARRIVE ANY EARLIER THAN THE FIRST DAY OF LESSEE'S CAMP. IN THE EVENT FOOD ARRIVES PRIOR TO THE FIRST DAY, FOOD WILL NOT BE ACCEPTED AT THAT TIME. LESSEE IS RESPONSIBLE FOR THE UNLOADING OF YOUR FOOD. Please inform RIVERVIEW when to expect a delivery so someone will be there to open the kitchen. Our delivery address is: 408771 SR 20. We are located 10 miles north of Cusick, WA.
RIVERVIEW will provide the following consumable supplies:
Sheet pan liners
Bun pan bags
Commercial dishwasher soap and rinse solution
All edible or disposable items are LESSEE'S responsibility including food and beverages (coffee, tea, punch, etc.) and napkins, coffee filters (Size 1.5gal, available at Cash & Carry) paper plates, trash bags (Size 50gal), dish soap, aluminum foil, plastic wrap, spices, seasonings, flour and sugar. LESSEE is to provide all meals for Riverview Bible Camp staff and families for the length of LESSEE'S stay. Any left over, produce or perishables, not used by LESSEE'S group must be thrown away or be taken upon departure. Unopened cans or boxes of non-perishable dry goods or frozen foods that LESSEE prefers to donate to RIVERVIEW may be left.