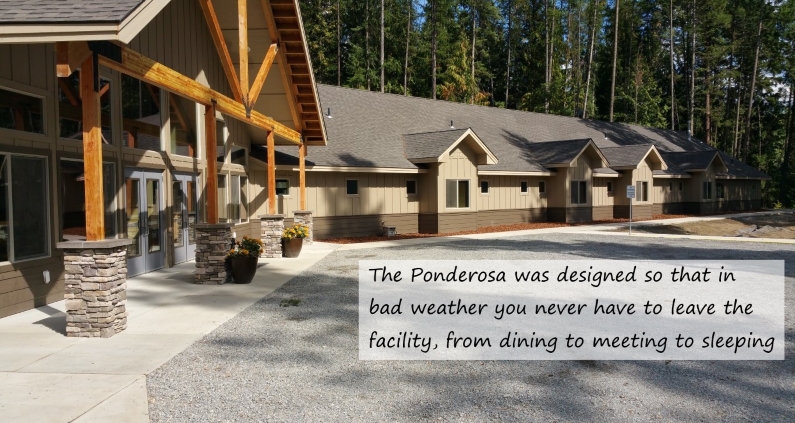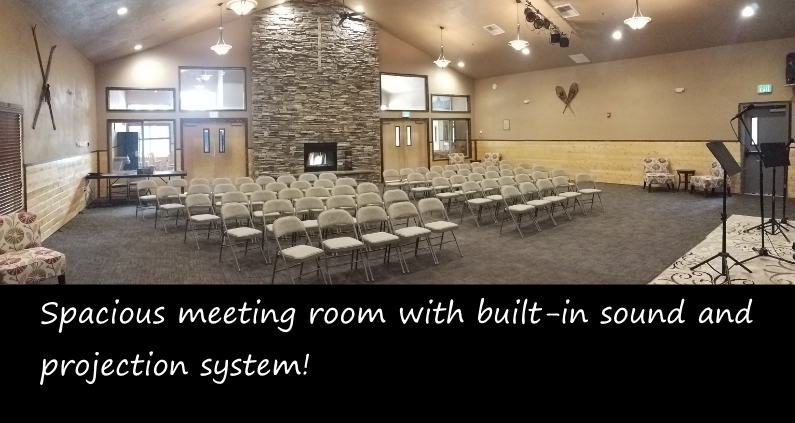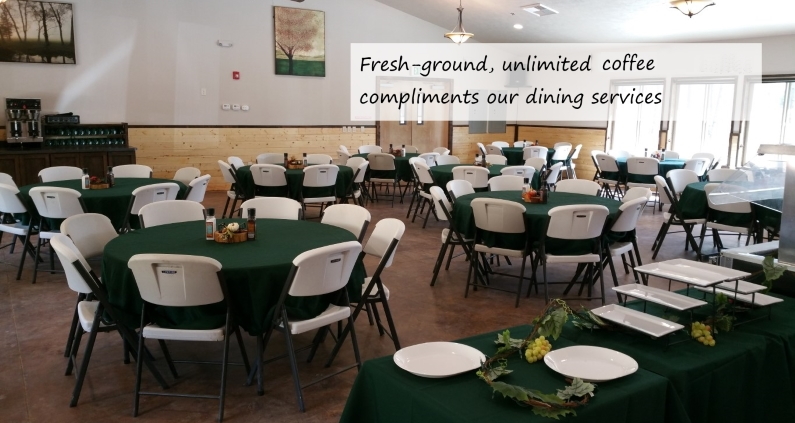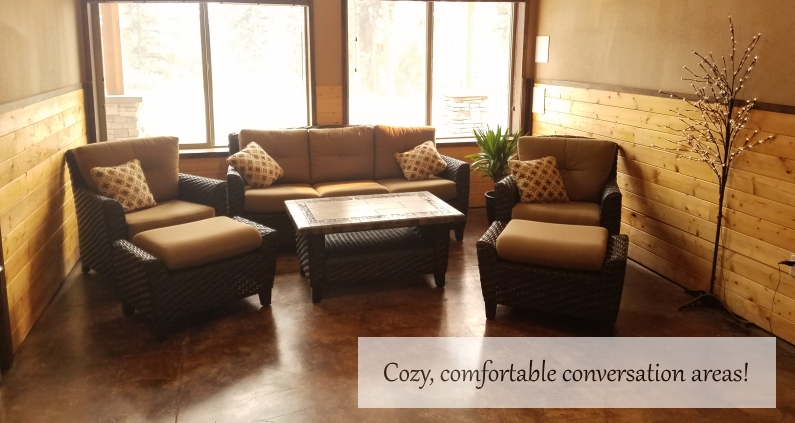 Welcome to The Ponderosa Lodge
, the Pacific Northwest's newest conference center where you will experience fellowship, relaxation, and outdoor adventure! With its beautiful stone fireplace and rustic, cozy furniture, you will find yourself where you wanted to be. An all-inclusive conference center, it is available year round to groups from 15-110 people to rent and includes first-class food service, a spacious meeting room with a state-of-the-art sound system, and cozy, comfortable rooms. Guests staying at the Ponderosa will experience:
We serve campers of all ages, year round! Youth groups, Men's and Women's retreats, School groups, etc
10 plush rooms with King beds that can be split into two twins
Three patios to choose from with propane fire pits and comfortable reclining chairs
Massive stone two-sided fireplace
One-of-a-kind foyer for gathering and enjoying a cup of coffee with friends
Relaxing sounds of the creek just yards away from the lodge
Hiking trails into the Colville national forest
Rental rates for the Ponderosa Lodge:
Cost per person: $25 per night, $8 per meal
For rental information please call Tim Mason at 509-220-9599.