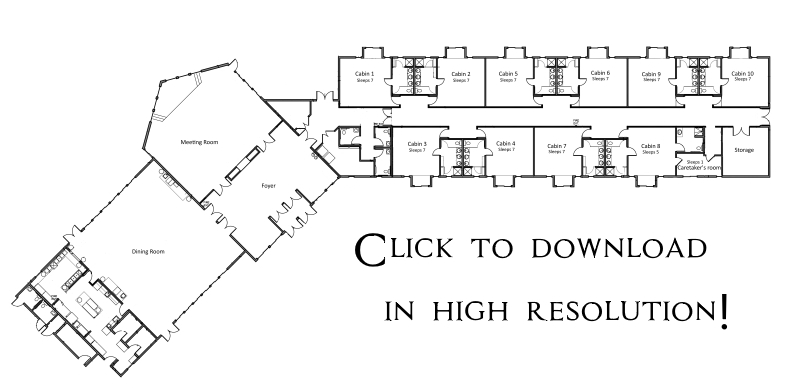 The Ponderosa Lodge comfortably sleeps 70 people in the off-season (Sept-May) and up to 110 in the summer! There are ten large rooms that each have their own bathroom and shower, plus a small single room that is great for your speaker, nurse, or leader! Off season beds are all ground level (no bunk beds), and linens can be rented for just $10 per set.

Rental of the Ponderosa includes use of our built-in sound system and projector. We have a 16 channel mixer, snake, mic stands and music stands, vocal mics and DI boxes, keyboard, and powered speakers and monitors. Our projector uses an HDMI input, all you will need to bring is a laptop and your instruments!

We want your stay to be as comfortable and relaxing as possible, so we provide three outdoor patios with propane fire pits and comfortable chairs to enjoy, plus blankets for those chilly fall mornings! Or relax in our warm inviting foyer area with cushioned chairs and a love seat.