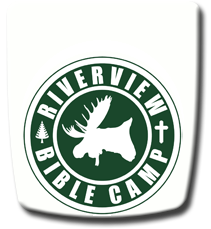 The 2020 All-American Bread and Butter wrestling camp will run July 27th-31st, and feature clinics with wrestlers from the highest level in college wrestling! The registration fee of just $215 covers food, lodging, 11 wrestling sessions, club/team competitions, T-shirt, and water bottle! This year's camp is being held at Riverview Bible Camp, the Inland Northwest's number 1 camp for activities: During down times your wrestler will have access to our outstanding waterfront, heated pool, paintball and archery courses, ziplines, and all the other activities Riverview has to offer.
Bring the whole family and enjoy everything Riverview has to offer! If you have a wrestler attending for the week you are welcome to bring the whole family and stay in your own tent or RV and enjoy all of the great activities at Riverview! At just $64 per person for lodging you won't find a better deal, and you can either cook for yourself or enjoy our food service for an additional $77 per person.
Our clinicians include:
Jordan Rogers: 3x State Champ, Ranked #1 in the country out of High School, 2012 Two time national champion.
Chandler Rogers: NCAA All-American, 4x State Champ, Multiple Fargo National Champ
Kendrick Maple: NCAA National Champ, 3x NCAA All-American, 2nd @ 2015 US Open, 2017 US Open World Champ, 2nd @ US World Trials, Currently ranked #2 in US
Scott Norton: State champion, 3x PAC10 Champ, NCAA All-American
Jeremy Golding: 3x State Champ, Fargo All-American, Junior college A.A. for Purdue
Eli Mason: 2x State Champ, Junior College All-American, Currently wrestling for Embry-Riddle
Ridge Lovett: 4x undefeated State Champ, Fargo National Champ, ranked 11 NCAA for Nebraska
Brayden Huber: 2020 College AA
Tyler McLean: WA State champ, JR College All-American, Assistant coach for Simon Fraser
They will teach your wrestlers their favorite moves that have earned them a combined 14 Division 1 All-American Statuses!
This camp is for co-ed wrestlers age 9-18. Check-in time will start at 2pm on Monday July 27th, and check-out time will be at 11am on Friday, July 31st at Riverview Bible Camp, 408771 SR 20, Cusick WA.
Details
Registration
What to bring
Swimsuit
Sleeping bag, pillow
Toiletries, bug spray
Lots of T-shirts, shorts
Wrestling shoes
Money for camp store, paintball
Running shoes
Don't Bring
Bad attitude
Drugs/alchohol
Firearms/knives/weapons