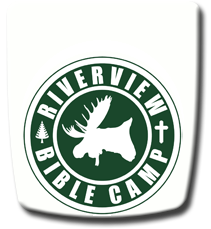 Riverview is the best retreat center for your group!

If you're putting together a retreat for your church or ministry group, you've found the right place! With a huge number of activities, top class accomodations, great food, and the lowest price in the greater Northwest, we're committed to making your retreat the best, most headache free event possible.
Accomodations: Big enough for groups as large as 400, while flexible enough for groups of 15, you'll be sleeping comfortably! Lodging includes the Cedar cabins with 8-12 beds per room and their own bathroom, the rustic 'Fir' cabins with a shared bathroom facility, the Tamarack Lodge, a self contained cabin with a kitchen, two bathrooms, and 14 beds, and the Pines, a seperate facility across the road that includes an apartment perfect for your guest speaker.

Activities:

Wow, you won't have to struggle to fill the time while you're here! Summer activities include a waterfront with five awesome inflatable toys, Paintball course, Frisbee golf, Indoor/outdoor skate park, two sand volleyball courts, outdoor basketball court, gym with three basketball courts and indoor volleyball court, game room, 16 foot indoor climbing wall, high and low ropes, three story amusement park slide, hiking trails, 34 foot outdoor climbing wall, 60 foot vertical obstacle course, archery range, horseshoe pit, swings, tetherball, bonfire pit.

Food:

If your group is larger than 150 people you have the option to rent our professional grade kitchen and cook for yourself, however why worry about cooking when you can have us cook for you? Our chef serves up high quality food at a fraction of the cost of other camps. With a full parfait bar at each breakfast and salad bar at lunch and dinner, and a completely configurable menu, we'll do everything we can to serve your group.

Booking information:

Reserve your spot today! To book your group, call Tim Mason at 509-220-9599, or email him at tmason@riverviewbiblecamp.com. Rates for the 2014-2015 season are as follows: (All prices are per person)


All cabins
Non-summer rates (Sept 15-June 9)
Sun-Thurs $15 per night; Fri-Sat $20 per night
Summer rates (June 10-Sept 14)
$20 per night;
Meals
Per-person price varies depending on choice of meal, click here to view our menu options and prices!


Evening snacks are just $2 per person. For groups larger than 100, please call Tim Mason at 509-220-9599 for special pricing!